Permanent collection
The Taxandria museum reveals the history of Turnhout and the Antwerp Campine. In Roman times (1st century a C.), the area of the Campine was called Taxandria, after the Germanic Toxandri tribe. Hence the name of the museum.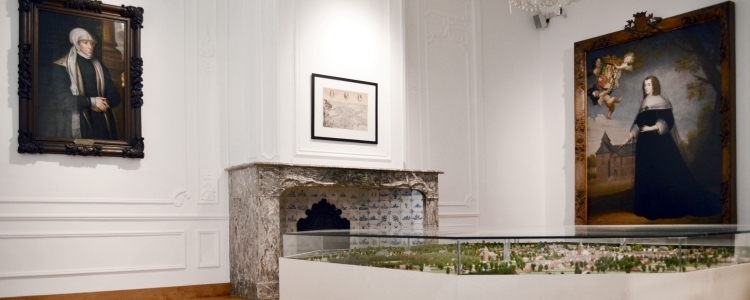 Hotel Taxandria
The permanent exposition of the museum is called "Hotel Taxandria". The concept hasn't been chosen haphazardly. The 16th-century patrician's residence called "Huis metten thoren", now being the museum building, was not only the home of wealthy families, but also regularly a hospice for visiting kings and other nobility.
A few of these aristocratic guests are Mary of Brabant (1347-1399), Mary of Hungary (1505-1558), Amalia of Solms (1602-1675) and Mary of Simmern (1642-1688). These "Ladies of Turnhout" are dwelling in the museum rooms and together they're telling us the origin of our region. Tip: please use the small phones you can find on the walls.
Hunting paradise
In the Middle Ages the town was surrounded by extensive woods and heath lands of the Campine. It was a real hunting paradise for the dukes of Brabant who went hunting from the castle. The woods were abounding in game and the Turnhout falcons and falconers had a splendid reputation. That's why this region became the epicenter of all hunting in Brabant.
Around the castle, the city of Turnhout was growing steadily. The coat-of-arms proves that Turnhout has always got a special bond with the deer. No wonder that one of the guests is "Hendrik Wiske van He(e)rtum", the last deer of Turnhout.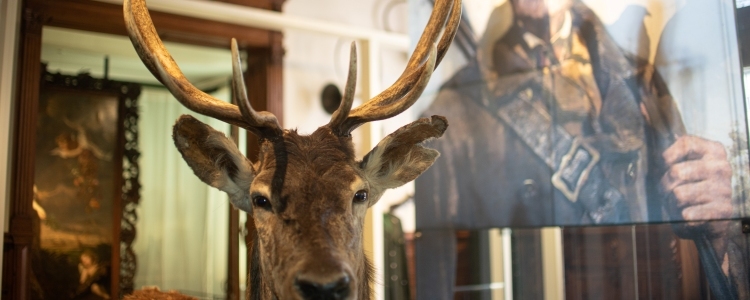 Historic figures
The other hospices are the boarding school student, the tower guard, the collector, the archeologist, the lace-maker and the Campine people's wife. They symbolize archetypical figures each with their own view on the history of the region. They tell us their proper narration, furnished with lively anecdotes and objects from the abundant art collection of the museum.
As such, "Hotel Taxandria" seems to be the stage set of a historical play, the visitor being one of the actors. In each room you can find some spurs of the characters, as if they were here and just left for a quick walk. Through headphones the stories of the personages are coming alive. It's fiction, but based on historical facts.
"Hostel Taxandria" is reserved for children. Here they can potter, draw or disguise in a brave knight or a ticklish lady.
In the museum you can find a modest room in which coffee, tea and soft drinks are available. During summer time you can sit outside and hash out with friends or family about your visit. The backyard is accessible, even when you don't visit the museum.