Museum building
The Taxandria museum is located in the majestic "Huis metten thoren" (medieval name meaning: house with the tower). This building is a 16th-century patrician's residence and – apart from the castle – the oldest existing private dwelling in the city. It was already mentioned in the city annals of 1570 and was presumably built by a member of the family Gevaerts (Gevartius). Different members of this family were close to the country government. The house was home to visiting nobility in the days when the Dukes of Brabant ruled the surrounding Duchy (16th- 17th centuries). In 1649 princess Amalia of Solms was living here after her inauguration in Turnhout, which demonstrates the importance of the house.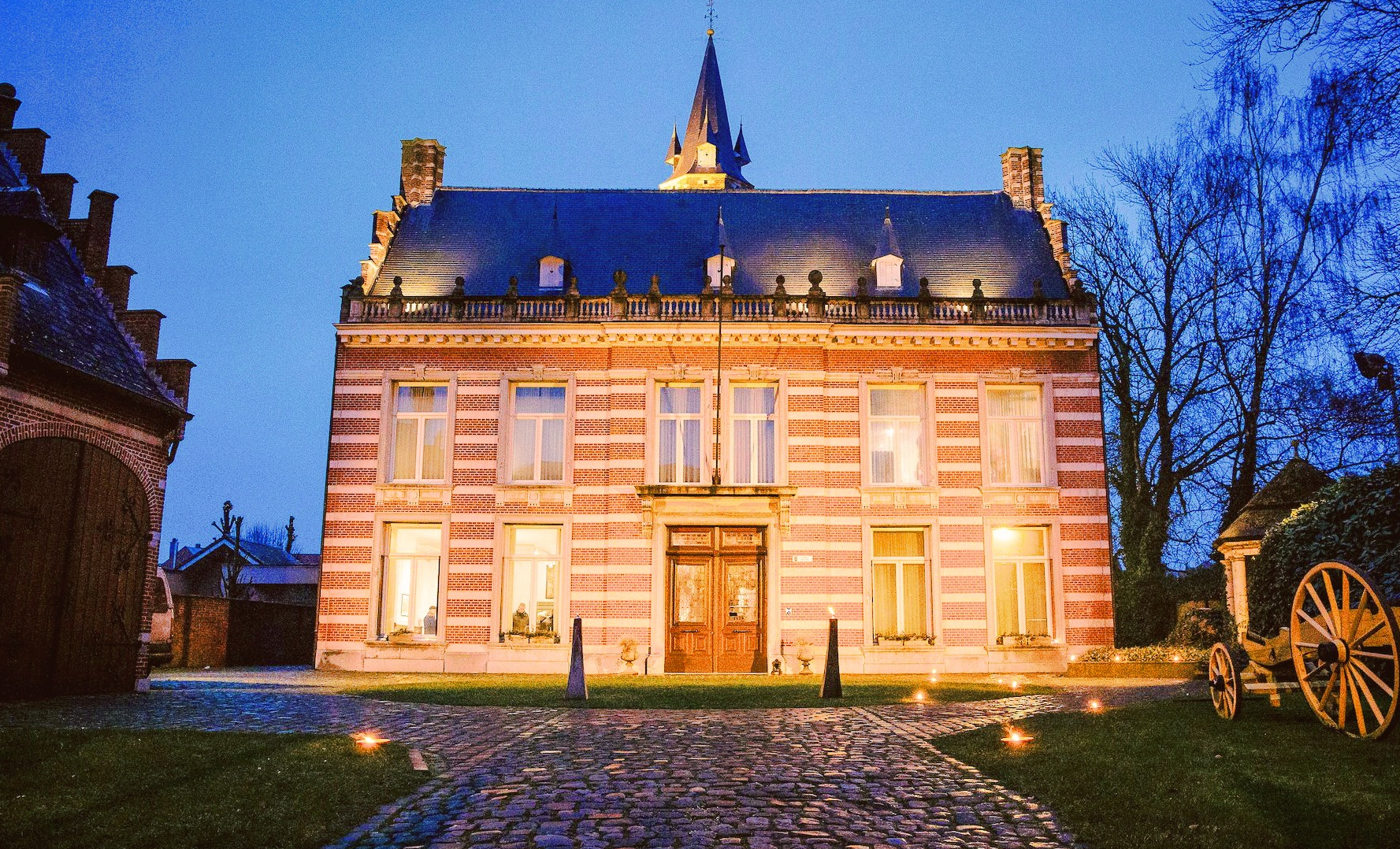 In 1663 the religieuses of the Congregation of the Saint Sepulchre of Jerusalem entered the house, and after them a number of very important persons as Melchior Lambertus van Gorkum, the first historiographer of the city.
During the 18th century the main building with a stair tower and transept was being expanded with a wing with round arches at the garden side. At the end of the 19th century the original façade was replaced by the current one.
In 1952 the city board bought the patrician's residence. Six years later it was granted the label "classified" by the former institution "Monuments and Landscapes". From 1996 on it became the location of the National Museum of the Playing-card, but later an interchange was made with the Taxandria museum. After a thorough restoration the current museum opened up in 1996.
Garden
The garden behind the house was designed in renaissance style. In the course of the years '90, the "Friends of the Taxandria museum npa" embellished the garden with a fountain, sandstone sculptures of Venus and Bacchus, a column fragment of the Corsendonck Priory and an original massive portal frame from the castle.